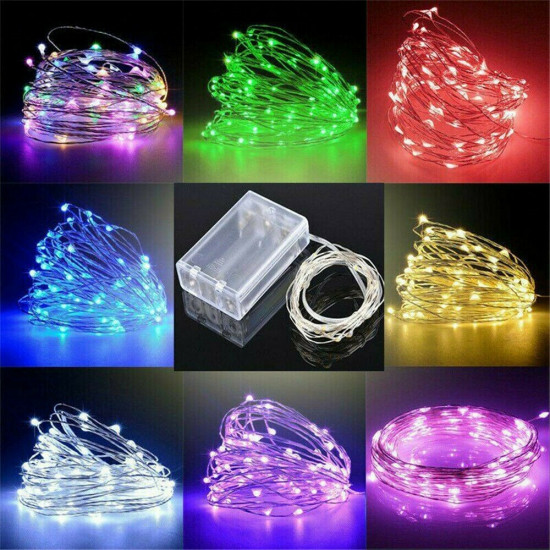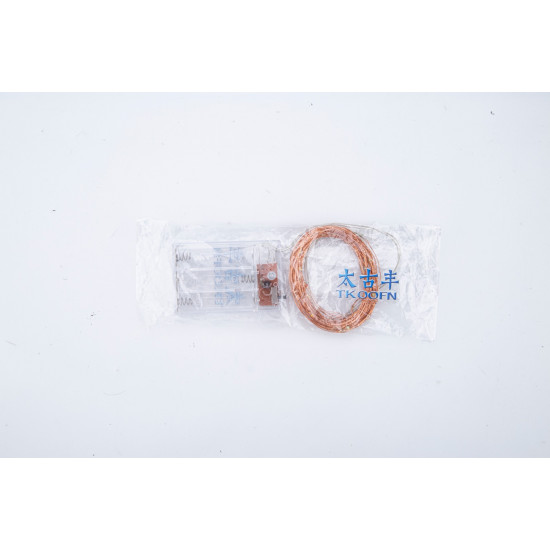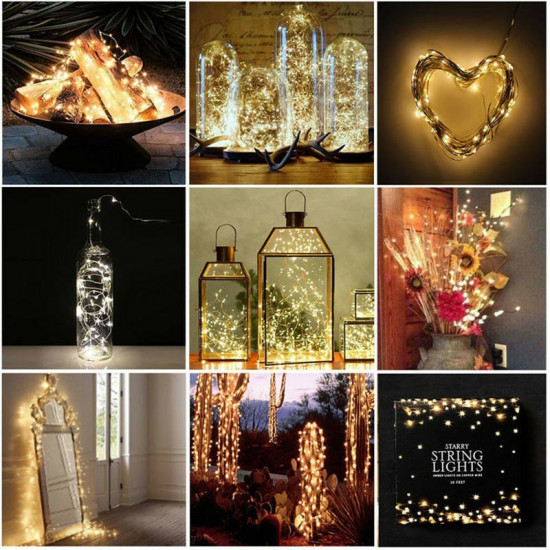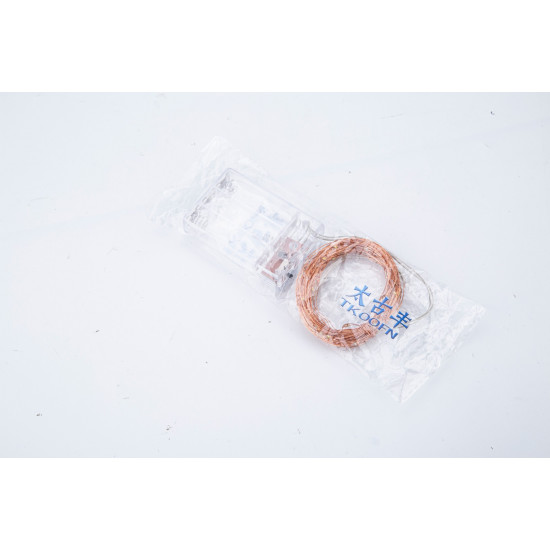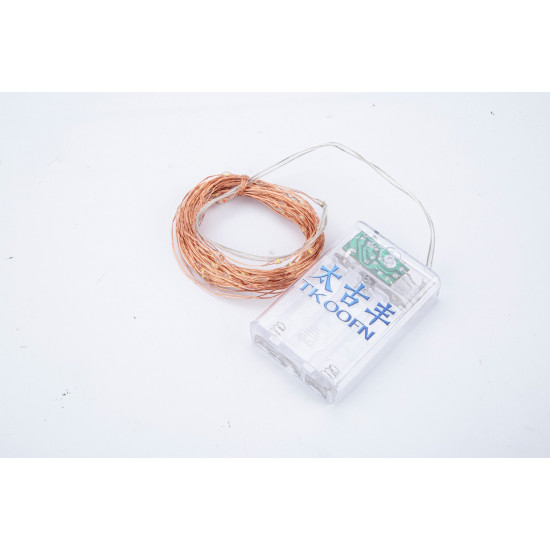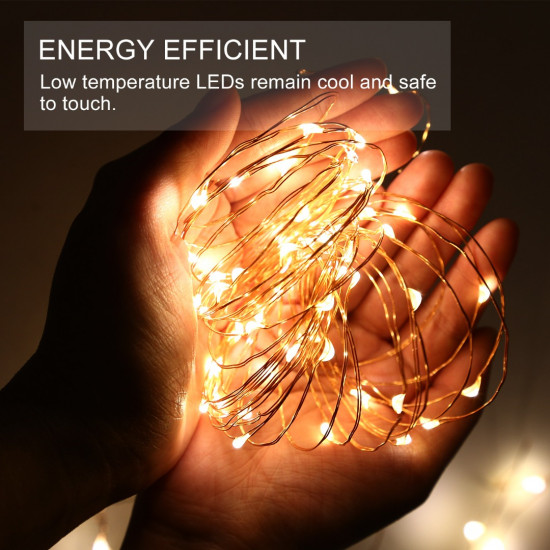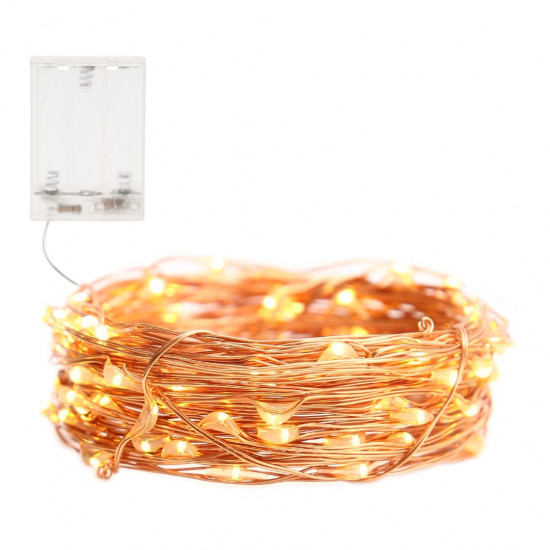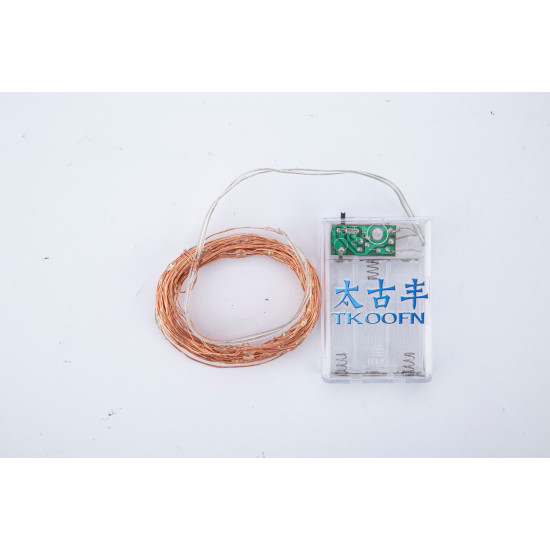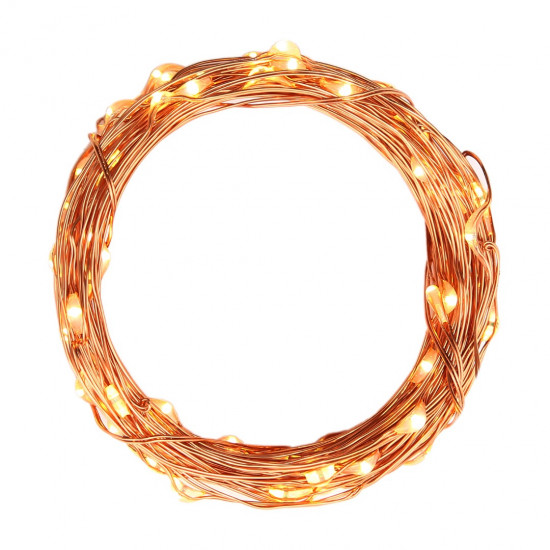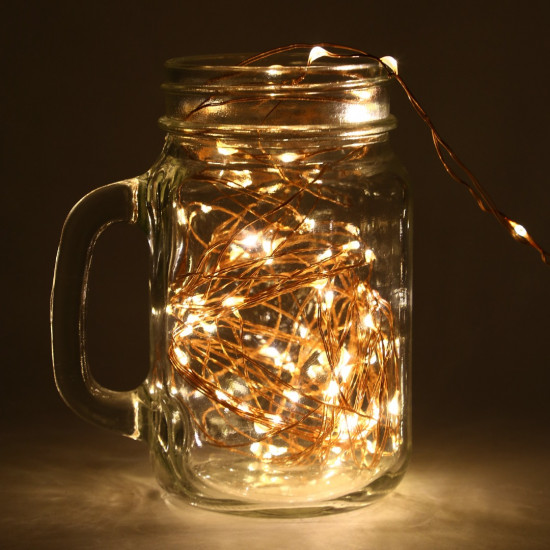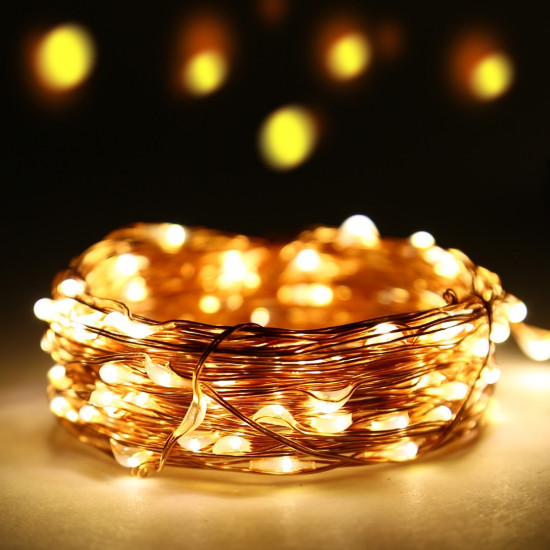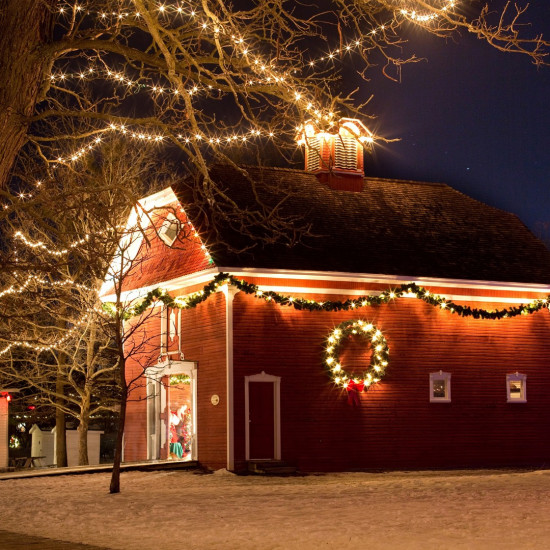 TKOOFN Fairy String Lights Battery Operated Mini LED Copper Silver Wire Xmas Outdoor
Feature:
Flexible wire with insulated lacquer, lightweight, easy to move and bend, water drop shape, easy installation, energy saving, environmental friendly, and sturdy
Comes with a compact battery box with ON/OFF feature, pretty easy to hide and makes any application flawless.
The LED used are low heat emission and remains cool after many hours of usage, very safe close to curtain fabric
Save year after year, inexpensive to operate as they draw so little power, use them all year long with no worries.
Multi-function: Christmas, wedding or other holidays' ornament, both indoor and outdoor use, make any space stunningly special with these warm white 3,000 Kelvin charming LED lights.
Specification:
#1: 20/30/100 LED Battery Fairy Lights:
9 Colors: Warm/White/Blue/Green/Red/Pink/Purple/Yellow/Colorful(Just choose what you like )
Sizes : 2M 20LED; 3M 30LED; 5M 50LED, 10M 100LED
Powered : 3 AA batteries (not included).
Function Mode: Steady on (Only One Mode).
There is a switch in the battery box to control the light.
Cable Material: 2m 3m 5m-Silver wire, 5m 10m-copper wire
Ideal for decoration,Christmas tree,birthday party,halloween, wardrobe, garden party,fence,Kids' gift, etc.
Wire: Ultra-thin soft wire hard to break, easily bended, suitable for any shape design.
Package Included:
1 x Fairy Lights(Battery is not included)