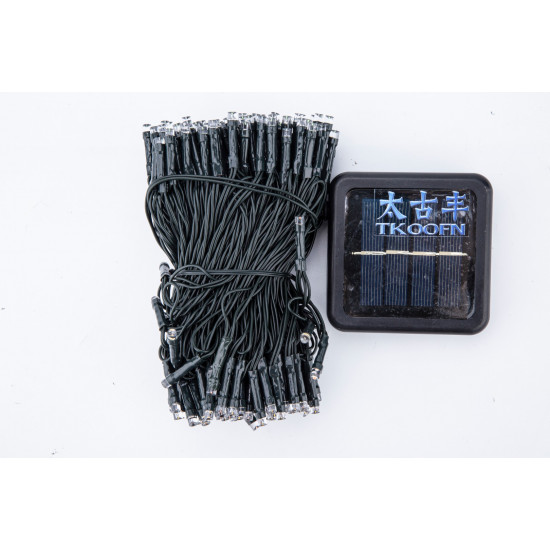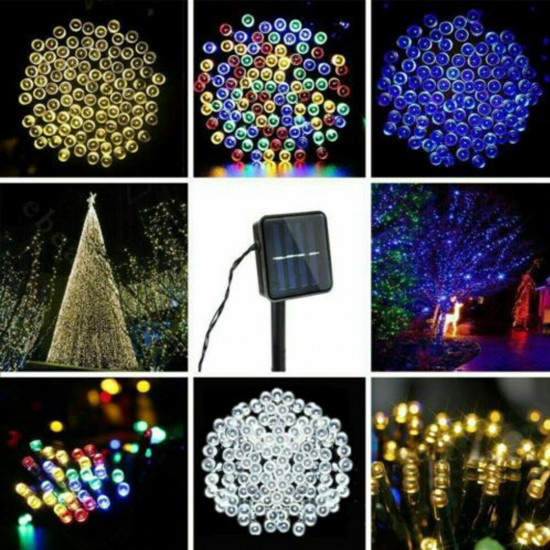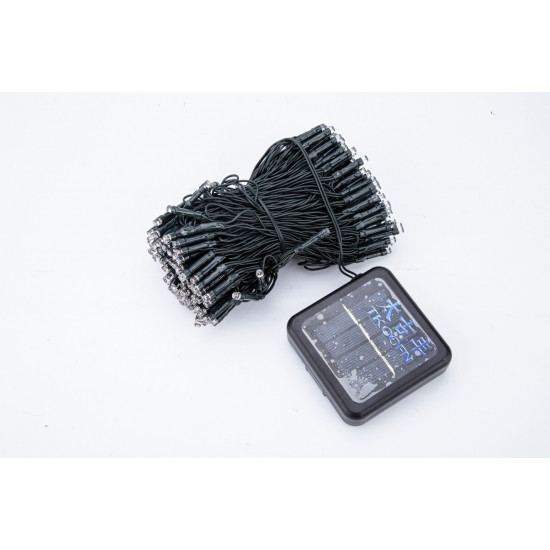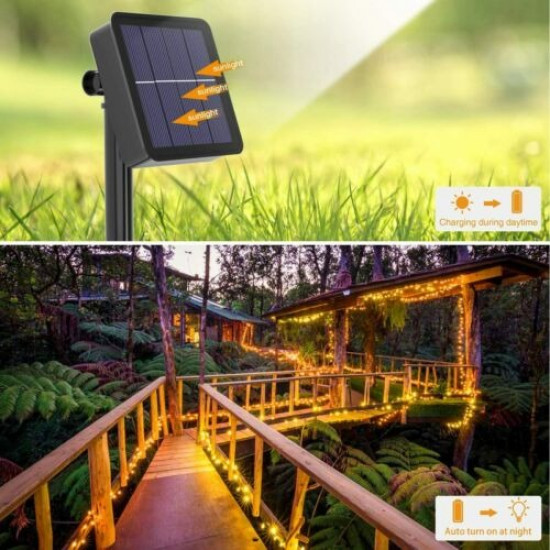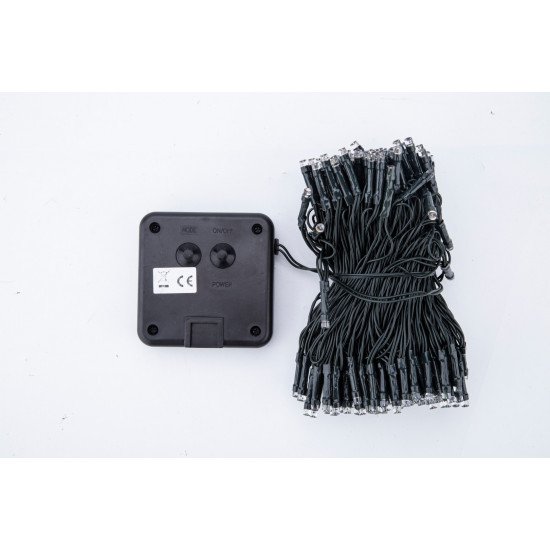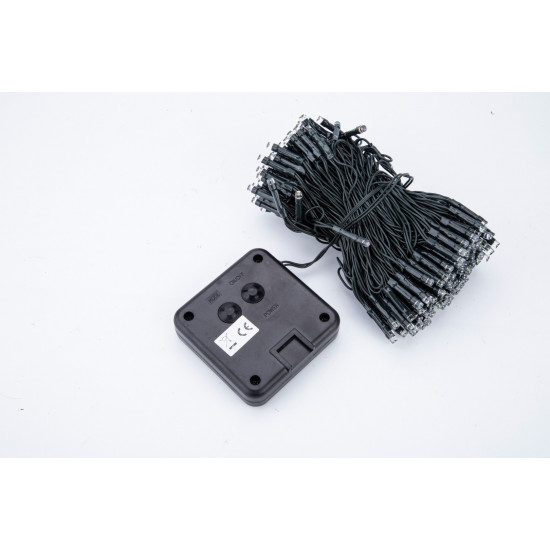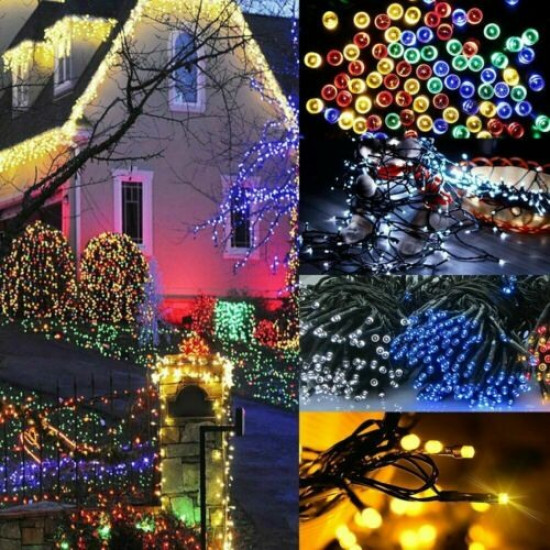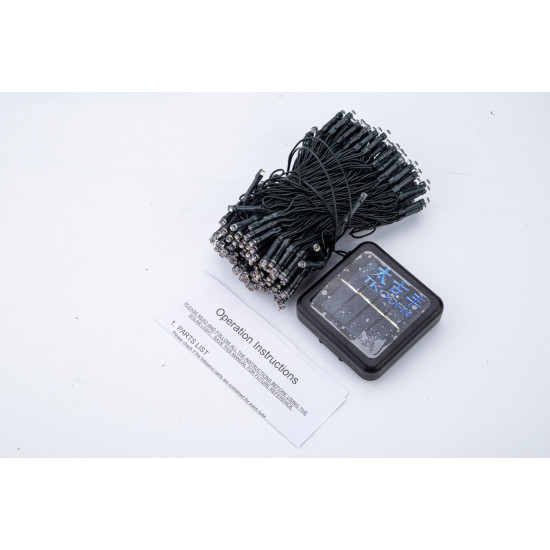 TKOOFN Solar Powered Fairy Lights String 100-500 LED Waterproof Outdoor Garden Party
Features:
1. Easy installation, environmental-friendly, high energy conversion rate.
2. The specific light-control system makes sure that the LEDs only light up in dark.
3. Automatically get charged during the daytime (enough sunshine), and light up at night.
4. Waterproof, can be widely used for decoration of roads, courtyards, shop windows, stores, halls, stages, etc.
5. Best choice for decorating Christmas tree as it can create a warm and romantic holiday atmosphere.
6. Keep lighting for about 8-10 hours per night after fully charged during the day.
Item specifics
Light Color: Day White/Blue/Warm White/Multi-color
Charge & Working Time: 6 - 8 hours
Modes: Light or Switch Control,
8 modes: 1. Combination, 2. Steady On, 3. In Waves, 4. Sequential, 5. Chasing/Flash, 6. Slo-glo, 7. Step On, 8. Slow Fade
Package: 1pcs Solar Fairy Lights Or 1pcs Battery Fairy Lights(3AA Battery is not included)
12M 100LED Solar Fairy Light
Voltage: Solar panel - 2V 150mA, Built-in battery - 1.2V 600mAh
Power: 1.2V/60mA/58 lm
LED Quantity: 100 Pcs
22M 200LED Solar Fairy Light
Voltage: Solar panel - 2V 150mA, Built-in battery - 1.2V 800mAh
Power: 2V/80mA/58 lm
LED Quantity: 200 Pcs

50M 500LED Solar Fairy Light
Voltage: Solar panel - 5.5V 170mA, Built-in battery - 3.6V 1200mAh
Power: 4.5V/80mA/58 lm
LED Quantity: 500 Pcs
Model:

H01002-09+H01016-02