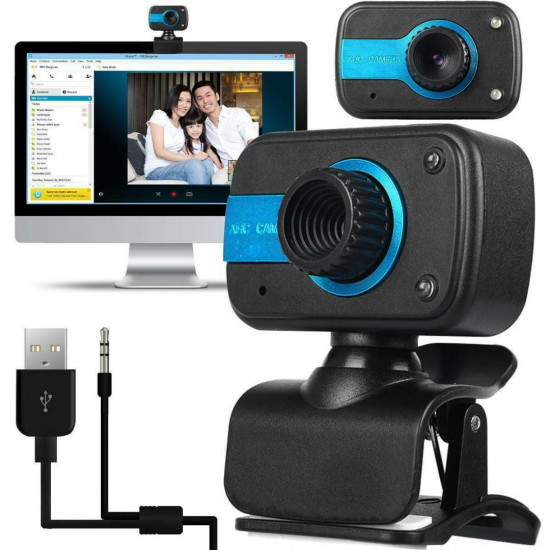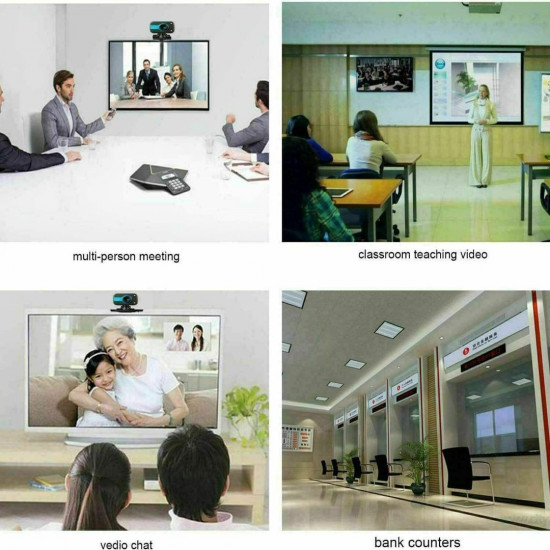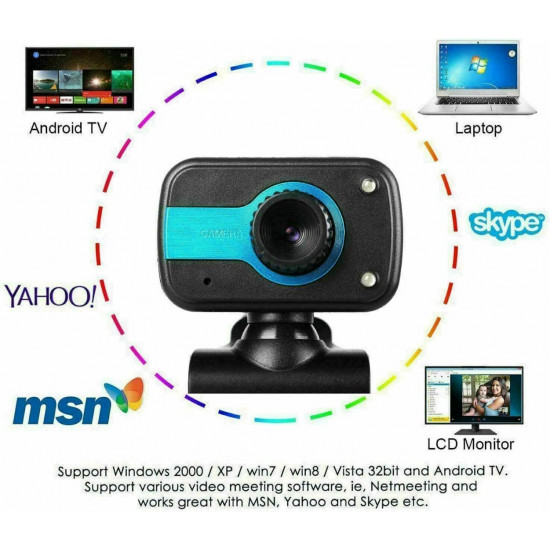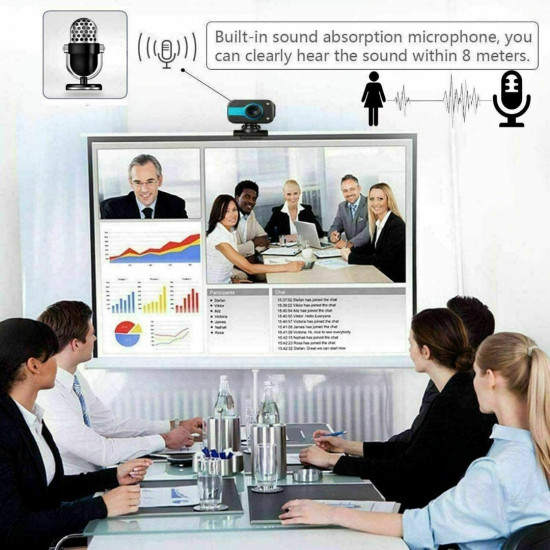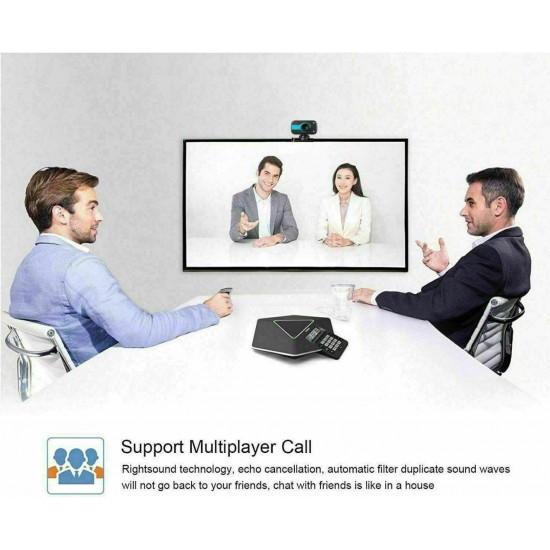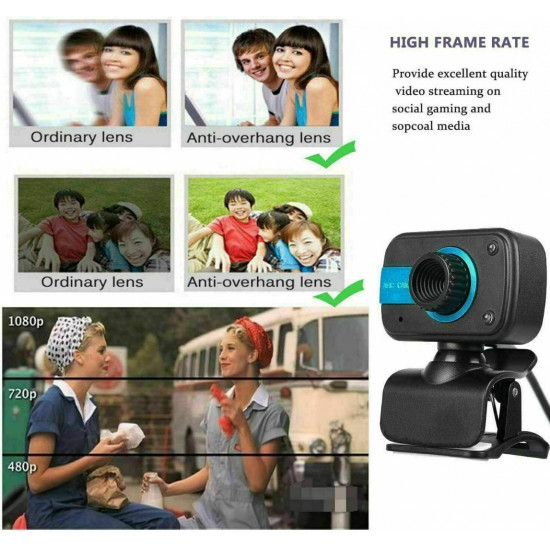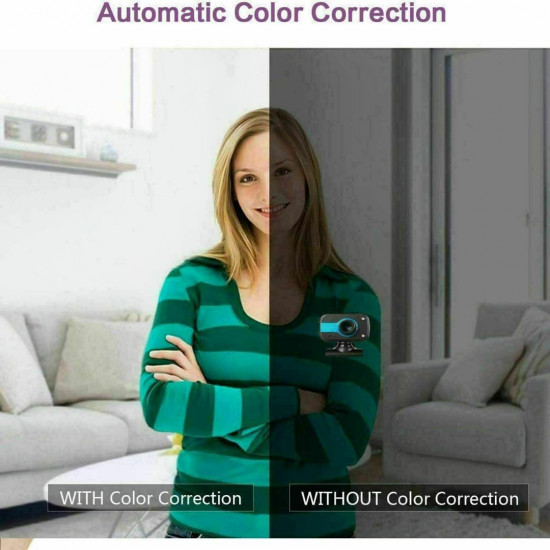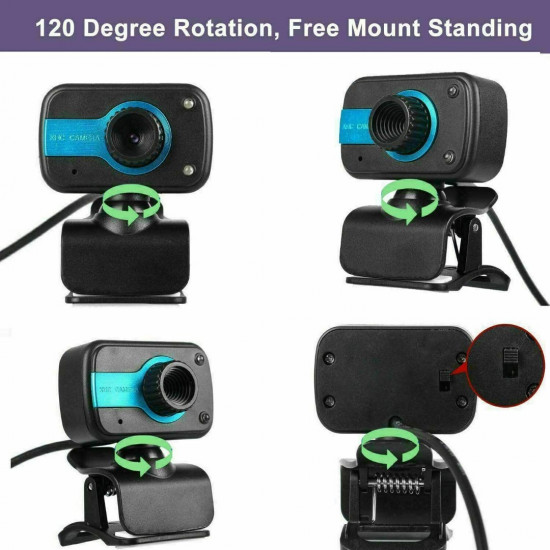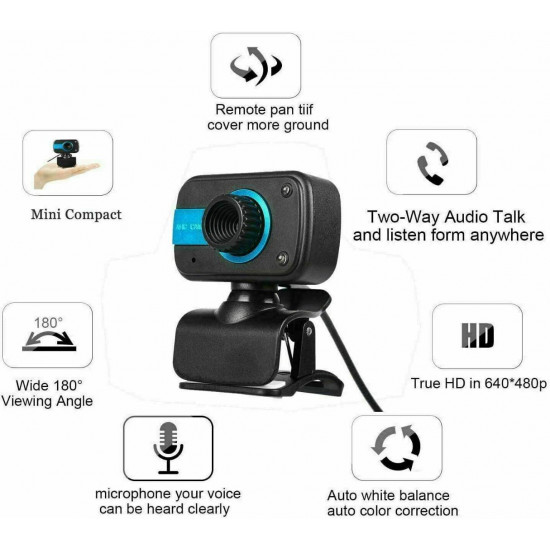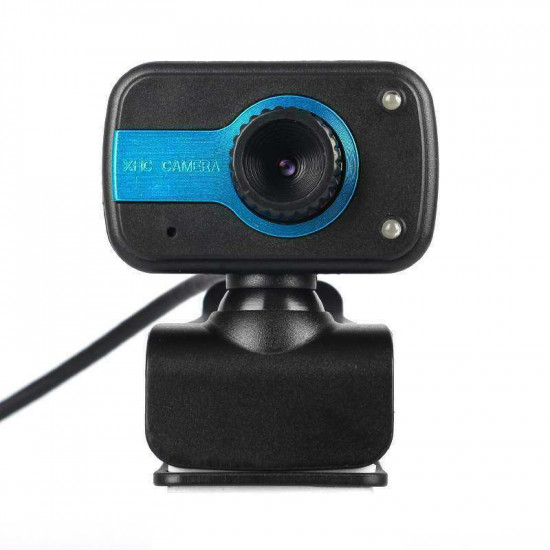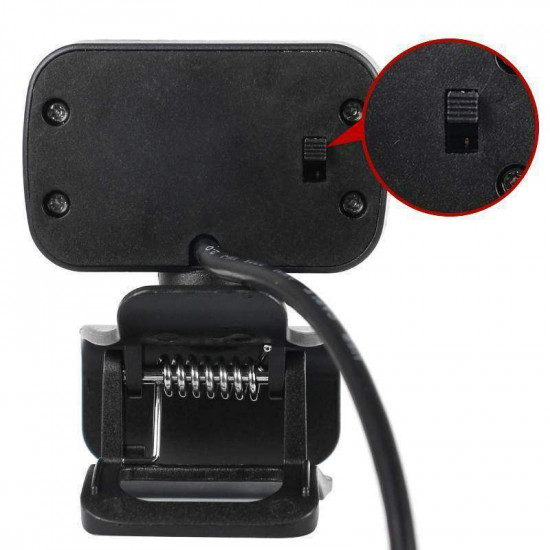 TKOOFN HD Webcam Web Camera Cam w/ Microphone,Video Call,Record For PC Laptop Desktop
Feature:
- Built-in sound absorption microphone, you can clearly hear the sound within 10 meters.
- High quality with exquisite appearance.
- Built-in microphone.
- Left & right 360 degree and up & down 30 degree rotation, you can adjust the angle freely as you like.
- Optical lens, good definition, 12million pixels, no image distortion.
- Focal length: 3 cm to infinity.
- SNR: over 48 db (30 F/s 220 lux).
- 2 LED lights offers better night vision, controlled by a Line switch, more convenient to use.
- Suitable for liquid crystal display screen and laptop
- Support Windows 2000 / XP / win7 / win8 / Vista 32bit etc.
- Support CC2000, AIM, Netmeeting, ICQ, MSN Messenger, Yahoo Messenger and Skype etc.
Product Specifications:
Pixel resolution: 640 * 480
Specifications:
USB interface plug and play
Default motion picture pixels: 640 * 480
USB cable 1.2M
Audio interface 3.5
Applicable interface 3.0 2.0
Display frame number 30 frames / second
Lighting requirements: above 10LUS.SEC
Image static storage format: BMP / JPEG
Package information:
1 x Webcam
1 x User Manual